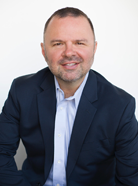 Matt Cox is Chief Deputy to Member Gaines and is responsible for ensuring that constituents receive the highest level of service and assistance from the Board of Equalization. He has 20 years of experience in government, politics, and communications.
Day to day, Matt oversees staff in both the northern and southern California offices and advises Member Gaines on Board policy and processes, general tax administration, tax appeals, tax policy changes, county assessor issues, personnel matters, legislative measures, media relations, educational and outreach opportunities, and constituent inquiries.
Matt began his political career as a Policy Fellow at the Pacific Research Institute in 2001. He moved to the state Capitol in 2004 where he worked as a speechwriter for Governor Arnold Schwarzenegger for three years. In 2007, he took a position as an Advisor at the California Integrated Waste Management Board and, in 2009, he was hired as a Policy Advisor to the Meg Whitman for Governor 2010 campaign. In 2011, he became the Senior Policy and Communications Advisor to Senator Ted Gaines and then joined the team of the Klamath River Renewal Corporation as their Director of Communications when Senator Gaines moved to the BOE in December 2018.
Matt is a graduate of California State University, Sacramento where he earned a Bachelor of Arts in Political Science and Government. Outside the office, he is an avid golfer and enjoys spending time with his wife and three children.